Testimonials – Page 3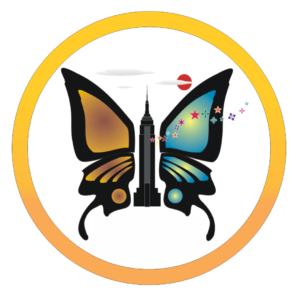 "Jim's work has helped the League of Women Voters move forward with new ways to reach the public. Jim inspired our Volunteer Committee to utilize new marketing tools, which we adopted during the 2007 fall campaigns to raise voter awareness.
"The results have been gratifying, with direct comments from the public that they received information via the methods recommended by Jim.
"In addition, Jim is a team member. His enthusiasm for our project made the process enjoyable as well as professional."
Muriel Grim and Chris Knisely, Co-Presidents,
League of Women Voters of Athens County


"Innovative ideas, clear-thinker and a thoughtful listener. This describes James Murray and his professional marketing and consulting work.
"In the more than 30 years I have known and worked with him on projects ranging from creating a national boating-safety media campaign for the U.S. Coast Guard to producing a university recruitment video, he has not failed to provide a sound, insightful and doable response to my marketing or promotion needs.
"I have been so pleased by the work he has done for me I enrolled in one of his marketing seminars and was amazed by the agility he displayed in responding to the questions coming from a variety of attendees and their needs.
I highly recommend him!"
Joseph Berman, PhD
Dean Emeritus – Ohio University
Honors Tutorial College

NOTE: The comments below may still be on file at Haning Hall, Ohio University. They are from EVALUATIONS for a senior level experimental university course: "The Marketing of Information Products." It was taught to non-traditional students through the Winter Institute in Lifelong Learning.
"Wonderful!"
"(The course) exceeded my expectations. What a knowledgeable professor! Would like to see more from him."
"I'm more excited about marketing than I have ever been."
"Jim's ideas were plentiful and valuable."
"This is my first Institute class. I found it fast-paced, exhilarating – and exhausting. I would recommend it to anyone."
"Jim is very good at coming up with ideas."
"Very informational!" "Excellent" "Very knowledgeable instructor."
"(The course was) very interesting. (Jim was) very dynamic."
"(The course) more than met my expectations. Best overall learning course I've taken."


"As the co-owner of  Lamborn's Studio and Custom Framing, a local Athens business that has been around for more than 60 years, I find Jim Murray's marketing ideas invaluable.
"We tend to get complacent in the day-to-day operation of something we have been involved in for years.  Jim brings new ideas from the perspective of a customer.
"He helped me see how to attract new customers and keep repeat business through redesigning our store's layout.
"Also, his help with updating and redesigning our website to make it more accessible was a great boon to our business and gave people the feeling that they knew us before they even stepped in the door.
"I highly recommend Jim's workshops or consulting services.
You simply can't lose!
Christine Tom
Lamborn's Studio and Custom Framing
Athens, Ohio


"Jim and I brainstormed ideas to market the School of Dance but our conversations touched on many related points, such as student preparation to enter the job market that have been so beneficial.
"We have incorporated many of the ideas Jim generated into our regular approach to marketing. And, his suggestions for student preparation to enter the job market have been included in a seminar course for dance majors.
"Great Work! For down-to-earth, practical advice call Jim Murray."
Madeleine Scott, Founding Director
Ohio University School of Dance, Film, Theater


"Jim Murray's marketing know-how can benefit any non-profit or small business. He offers a commonsense approach to marketing that is results-driven.
"My experience working with Jim has primarily been in the non-profit sector (the Athens County Public Libraries and the League of Women Voters).
"His workshop on marketing for non-profits is a must have for any nonprofits who believe that business sense has no place in non-profit success.
"Jim will show non-profits how to maximize their marketing dollars and build ongoing community support for their vital services. I especially like his 'collaborative' approach to marketing which encourages organizations and businesses to effectively work with–instead of against– their competitors.
"Jim is a wellspring of ideas just waiting to be tapped."
Tina Burger
(Athens)


"Jim Murray thinks outside the box! His seminars and workshops are insightful and of tremendous value to any business or organization. I have heard nothing but praise for Jim's talent from chamber members who have attended his presentations.
"Whenever a marketing project or idea has been proposed the first person I have asked for advice or to serve on a committee is Jim Murray.
"If I am in need of a new idea or searching for a different way to present something I can count on Jim for his expertise.
Jim Murray is truly a very unique and extremely creative person."
Larry Payne
Athens Area Chamber of Commerce


"Jim Murray has been a fountain of ideas and suggestions while helping us tremendously to develop a marketing plan. He has also been the catalyst in putting together our website. I have nothing but praise for Mr. Murray."
Jon Sparhawk, Former Owner
The Oak Room and Toscanos Restaurants
Founder, Ohio Brew Week


"Jim did a marketing session as part of an in-service training for Ohio State University Extension Educators. He helped us examine our mission and vision statements, as well as how Extension communicates what it does to the public.
"Jim was impressive, he had done some background work on OSU Extension and approached the session with insight and humor. He involved us in the learning process. Jim provided OSU Extension Educators with practical, low-cost ideas to improve our marketing and communication to the public.
"Jim's session received high marks on the evaluation. I would recommend him to any organization or group that wants some practical and realistic marketing or communication help."
Rory Lewandowski
OSU Extension Educator
Athens County

NOTE: The testimonials on these pages were written by the individuals indicated. Organization or company names are used for identifying purposes only. In some cases, the individual may no longer be affiliated with the identifying organization.