Use These Services. Change Your Life.
Yes, I realize that the different names of services you'll find sprinkled through this website can be confusing. They evolved for specialized purposes and markets over time. I work with both the non-profit world — academic institutions, foundations, institutions, and government agencies — and also the profit-making world, mostly restricted to green tech companies, social entrepreneurs, and wellness professionals.
Just know that, ultimately, you are dealing with only one person: Me. Jim Murray.
And what you are buying from me is not just information, training, and education for solving your problems but also massive amounts of encouragement and inspiration stacked on top of a year's worth of ingenious ideas and new possibilities.
You are buying a simple system for (completely) understanding your clients and for influencing them with ethical persuasive messages.
Most importantly, if you are like most clients, you will walk away from my workshops or consulting sessions with a solid understanding of marketing and branding along with a profound sense of marketing confidence which will serve you well for the rest of your life.
All of this can be delivered in a 6-hour, small-group workshop on the 59th Floor of The Empire State Building (or elsewhere), or over the Internet, or by telephone and email, or in person during one-on-one, face-to-face sessions.
"I think Jim considers 'information' to be the primary product he markets, but to me, the added value he provides, the unadvertised self-confidence he instills in his students, is worth every dollar of the program fee."

Steve Orth


Riggerson's Collectibles
Here's the "corporate hierarchy" and my basic services.
(NOTE: not all services are available all the time.)

Jim Murray
EmersonThoreau, LLC
The Center for Good Influence
The Executive Project
The Celebrity Edge
1:1 Customized Coaching/Consulting



This is my consulting firm and the legal entity through which I offer all of my services.
Yes, it's named for Ralph Waldo Emerson and Henry David Thoreau. You've probably read quotations from them your whole life. When you get a chance, settle back and read one or more of their essays. Be prepared to slow down and ponder the wisdom. You may come away understanding yourself, your life, and the world a little better.


The Center is simply a specialized segment of my consulting firm,

EmersonThoreau, LLC.

 
It is yet another effort to apply the tools of persuasive communications to organizations who are working for the greater good.
Unfortunately, many people who work in academia or in the non-profit world are resistant to the idea of marketing.
Many seem to feel that marketing, branding, and persuasive strategies are for major corporations who are trying to trick us into buying stuff we don't need. (Yes, too often that's true.) They feel that all marketing efforts are somehow deceptive or unethical.
My stance is that "good marketing is something you do for people, not to them."
If you can use persuasive techniques to influence someone to do something that will make their life better, is that bad?
If you can persuade a promising high-school student to consider college, is that really so awful? Even if they don't choose college (and maybe college isn't really what's best for them) just the fact that someone suggested they were "college material" might build their self-esteem and make them a little more self-assured. And that new-found confidence might influence them for the rest of their life.
Is it unethical to get your children to brush their teeth by making it fun? (Today, that's called "gamification.")
Is it deceptive to take a shower, comb your hair, and dress nicely when you go on a job interview?
Is it wrong to choose, carefully, "just the right words" to talk someone out of committing suicide?
If we have deeply-influential strategies that can shape human behavior so that people take better care of themselves, become healthier, quit smoking, become more confident, help their neighbors, pick up litter, stop squandering fossil fuels, volunteer in their community, be less judgmental, and become more generous — especially if these are things people want to do — shouldn't we use them?
In fact, wouldn't it be wrong not to influence people to better their lives and be happy?
The Influential Strategies of Persuasive Marketing and Branding can be used for a lot of good. They're just tools.
Yes, it's true that some self-serving politicians, corporations and con-artists may use them to deceive, trick, and steal. But that doesn't mean we can't use them for good purposes.
After all, just because some "bad guys" use computers and telephones for "evil," does that mean we should shy away from using them for good?
I created The Center for Good Influence in order to teach my deeply-human persuasive skills in a setting that's just for organizations who are trying to influence the world to make it better. Is that you?



As part of The Center for Good Influence, The Executive Project offers workshops for small groups of socially-responsible executives who need to build a complete understanding of marketing and branding — quickly!
No doubt, there are thousands of executives and administrators working for green-tech businesses, foundations, Non-Governmental Organizations (non-profits), universities, colleges, and even government agencies, who feel insecure in their understanding of marketing and branding. (If this describes you, please know that you are not alone.)
The problem is: As "celebrities" (or authority figures) within their field, how do they (quietly) get their marketing skills up-to- speed?
When people find themselves at the top of an organization, no one wants to publicly admit that they don't have a clue what marketing really is. Think for a moment, do you have a simple, clear definition of marketing? Branding? Do you really know how they work and how to use them to your full advantage?
Guess what… even many professors in Business Schools don't have a clue. (I've asked some of them.)
So, when an outside marketing or advertising agency comes in proposing some ridiculous (and expensive) campaign, an executive who doesn't have a business degree often feels too insecure in their own understanding of marketing to ask intelligent questions or to challenge the logic of the campaign. (Of course, that's why so many consultants and outside agencies use marketing-babble — they're bluffing their way through by trying to intimidate.)
So how is an executive to know whether or not they're being snookered? How can they judge the merits of a proposed marketing campaign? How can they know if they're hiring the best person to be marketing director in their own organization?
The Executive Project is meant to take administrators — who may occasionally feel insecure about their marketing skills — from zero to full-understanding of  marketing and branding in as little as a single 6-hour day.
Yes, with just 6-hours of coaching and training and practicing, marketing novices can get "up to speed" and feel confident in their ability not only to design their own marketing messages, but to "hold their own" in a discussion with the the Vice President of Marketing from any major corporation. It will also put them in a position to spot the B.S. of a staff member, an outside consultant, or a marketing/advertising agency.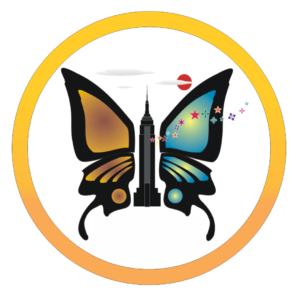 The Celebrity Edge
Transform Yourself into a Celebrity Professional

The Celebrity Edge is a program I created to show professionals how to "re-brand" yourself to become a "celebrity" among your colleagues, peers and in your field of specialty.
The fact is, to be enormously successful in your chosen field, the whole world doesn't need to know and respect you. Your "brand" needs to be known and understood only among those in your chosen market. So how do you create that aura of respect and awe that precedes you when you are a celebrity? how to you create the authority that commands high fees? How do you position yourself in the marketplace? That's what this program is all about.
Yes, it takes some work. But once you put things into place, it becomes more self-perpetuating.
If you feel you're ready for a makeover, then this program can help you make the decisions up-front that can skyrocket your visibility and enhance your reputation.
Interested?  Just ask


Although, for training purposes, I prefer to bring a small group of 6 to 10 individuals into the conference room which allows people to help solve problems for each other while they're learning the skills and strategies…
I also realize that not everyone may feel comfortable discussing their organization's problems in front of others.
For that reason, I offer a confidential, discreet customized coaching and consulting package to individuals on a private basis. Face-to-face sessions usually take place in New York City.
And, because not everyone can come to New York, I also offer one-on-one telephone consulting. A weekly (or bi-weekly) hour-long telephone session can be supplemented with online videos and other materials from my workshops — plus occasional exchanges of mid-week emails — to create a flexible learning environment.
NOTE: Of course, time-constraints prevent me from working with everyone on a 1:1 basis. If you want to discuss the current availability of my private consulting or a variation of any of the consulting packages above, please contact me and maybe we can hammer-together a consulting-package which more precisely meets your needs.


"Participating in Jim Murray's all-day marketing seminar both empowered and inspired me.

"I was locked into my own limiting and intimidating ideas about marketing and the approach to marketing Jim introduced was unconventional and refreshing. I found the ideas liberating and useful and hadn't realized how tied up in knots I was about marketing. I now feel much more confident and focused."

Alicia Bustamante, Director
Yoga Studio 6 LIC
Long Island City, NY