Testimonials – Page 1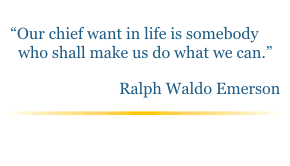 "Jim Murray must have invented social entrepreneurism. His insights are boundless. He has an immediate grasp of an organization's goals, objectives and needs. Good ideas flow from him like a fountain. It's almost an extension of his skin. He exudes a humble, yet matter of fact, confidence based on a foundation of good sense, practicality, and experience.
"Implementation of a small percentage of his guidance and direction should result in considerable success for any organization. It is as if he knows your job better than you and has been doing your job successfully for decades."
Tom O'Grady, Executive Director
Past President, Board of Trustees
Southeast Ohio History Center

"Jim Murray is a masterful marketing mind! We attended his marketing workshop and were entertained and enlightened by his depth and breadth of knowledge about trends in the field. We have implemented many of his suggestions and hope to continue to work with him in the future."
Susan Urano
Executive Director
The Athens Foundation


"Jim, I really enjoyed your workshop in December. It helped me think more clearly about what we do and how to do it. As a board member for our local Big Brothers Big Sisters organization, it was also very beneficial with messaging and communication. Thanks."
Paul Logue, AICP
City Planner
City of Athens


"I have been fortunate enough to attend two branding workshops led by Jim Murray.
"With his leadership I have been able to envision our communication strategy through the eyes of the families, children and volunteers we serve each year. Furthermore,
"Jim helped me feel empowered to explore varied messaging styles when communicating the mission of Big Brothers Big Sisters of Athens to our community.
"Jim's style is humorous and accessible and he makes the concept of branding relatable to his audience. It was a pleasure to participate in his lessons and I would recommend his services to anyone looking to more clearly convey the value of their programs to their customers, volunteers, donors or neighbors."
Tracy Kelly, Director
Big Brothers Big Sisters of Athens


"Jim, GOOD being with you today. Your presentation was a wonderful, wonderful surprise. I am grateful. I found that the hour with you was very helpful both in terms of how I will continue to think about tag lines and also because you offered me some excellent pointers for Good Works. Thank you.
Keith Wasserman
Founder and Executive Director
Good Works


"Thanks! Thanks! Thanks! I enjoyed every minute.
"This two-day workshop was just what I needed. It provided a personal, individualized approach loaded with up-to-the-minute ideas on strategy planning for maximizing profits. Jim's gentle, yet firm manner was helpful for me to get going on the right track and to stay there through built-in follow-up. I know that this is going to improve my bottom line."
Cheri Papier
SmokerNot
Columbus OH


"Participating in Jim Murray's all-day marketing seminar both empowered and inspired me.
"I was locked into my own limiting and intimidating ideas about marketing and the approach to marketing Jim introduced was unconventional and refreshing. I found the ideas liberating and useful and hadn't realized how tied up in knots I was about marketing. I now feel much more confident and focused.
"It was such a pleasure to exchange ideas in a comfortable, non-intimidating and fun setting. By the end of the session, I not only felt more at ease with marketing, I left with new and innovative tools I could approach it with!!
"The seminar inspired me to be more confident in marketing and I look forward to attending another of his workshops!"
Alicia Bustamante, Director
Yoga Studio 6 LIC
Long Island City, NY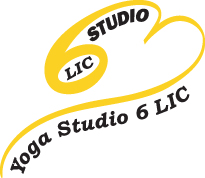 "I worked with Jim over the course of several months to develop a better communication strategy for OMNI's clinical research programs.
"His straight-forward and pragmatic suggestions proved invaluable. His perspectives fundamentally changed the way we communicate with our research-study patients, which has both directly — and indirectly — led to many short-term and long-term successes."
Brian C. Clark, Ph.D., Executive Director
Ohio Musculoskeletal and Neurological Institute
Heritage College of Osteopathic Medicine



"Jim Murray is a marketing master who has a history in Athens County of delivering information with a flair. Jim is also a contributing member of the Healthy Community Coalition in Athens County. The group exists to make the healthy choice the easy choice in our local communities. Health promotion (especially the way our group was doing it) is typically not alluring, exciting or hip.
"Jim has coached our coalition in social marketing techniques and has added valuable insights on materials developed or used by the group. Jim has also provided formal training for our participating agencies in developing effective health messaging and creating a brand that attracts funding and serves the community.
"Not only are Jim's skills as a marketing professional highly valued by the group, he is also an all around great guy and personal health advocate. We love him.
"I whole-heartedly recommend Jim's marketing and media workshops. I genuinely praise and respect his talents as a writer and message designer. Jim is engaging, creative, and extremely capable. I have no doubts that Jim is creating a better world for everyone."
Ruth Dudding, BS, CHES
Health Education
Healthy Community Coalition
Athens City-County Health Department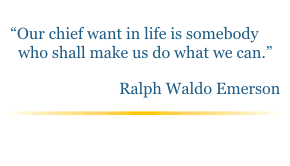 "Jim, I was very impressed with how effective your presentation was from beginning to end.
"You simplified how to create an effective tagline in a very short amount of time.
"Thanks for your investment in our local businesses and community."
Jill Thompson
Athens County Auditor


"Jim, thanks for vast past efforts — and vaster to come."
David R. Brower
Founder, Friends of the Earth
and Earth Island Institute



"I met Jim in 2006 when I founded a non-profit organization called the APE Center (Appalachian Progressive Education Center).
"Jim was recommended to me by many different people who knew that I was looking for some advice on how to market our programs, advertise, and especially how to raise money so our programs can stay of a low cost for families in our community.
"I expected someone who would be of course knowledgeable in his field BUT Jim has swept me off my feet by his excellence; his unique, and creative thinking connecting all possible ways to achieve what our non-profit needed to achieve at that time. His expertise in the field of marketing, his exceptional skills of thinking out-of-the box, and taking in account all aspects of our mission, vision, goals, reality, community we work with, background…everything, and using it to offer us the best and most effective strategy.
"And guess what… It worked!!!
"What surprised me even more was how humble Jim is about his amazing work he has done over the decades all over the world! Jim is not only a hardworking professional but he is also a beautiful human being who helps those who need it most.
Our non-profit focuses on preventing bullying in schools, esp. K-12, and helping emotionally disturbed children and youth in low-income areas. Jim has become an advocate for children who are bullied or are likely to be bullied. His heart is feeling with these children and families.
"I approached Jim many times since our first meeting and he has always found time to meet again and discuss what we needed and come up with great marketing ideas. After his advice we always feel like, "Yes, we can do this! We can help these children! We can carry on!" Jim recharges our confidence, our belief in a good cause, and the necessity of keeping going.
"I highly recommend Jim to any organization, business, non-profit, school, or a company. You will work with a professional and expert in his field and as a bonus you will meet a warm, friendly, and concerned individual you can count on.
"Jim, THANK YOU for your continued support and advice!"
Domi Adamova, M.A., M.Ed.
Founder/Former Director
Appalachian Progressive Education Center
Assistant Professor, Hocking College


"Jim Murray's marketing class is a wonderful source for any business owner or manager looking for a way to boost their business.
Jim teaches marketing strategies and gives you insights on how to get results!
He incorporates essential marketing principles with techniques on how to apply them. These were money-saving ideas that I was able to successfully put to good use! I highly recommend this class."
Diane Spezza
Realtor®
Classic Gold Real Estate


"Jim Murray presents marketing workshops and consultations that clearly come from someone who is excited about the potential a business or professional person can develop through sound marketing ideas, organized planning and creative strategy.
"He carefully listens to the goals and concerns of his clients and brings to the table a wealth of inventive, cost-effective, and personally tailored ideas. From public relations and market research and development to artistic and eye-catching resume construction, Jim inspires business owners, entrepreneurs and job-seeking professionals to expand their thinking on how to grow their business, establish a new business or market themselves in unique ways.
"When I need fresh ideas for bringing my Pilates practice to the community I enlist Jim to assist in brainstorming and planning how to grow. More businesses and professionals need to experience his creative marketing strategies to realize what a tremendous asset his marketing workshops are to the community!"
Marina Walchli
Pilates Fitness Trainer
Pilates and More – Athens, OH


"Jim, You are not only a highly creative and talented marketer, you are a warm, friendly and concerned teacher and human being.
"You made me feel as if I could do a good job, and could be a success, and you gave me tools to do so. And you did this very same thing for the other participants as well. You created a safe, congenial and relaxed atmosphere, void of stuffy, dry jargon. That's what a great teacher does, though. You distill information and then communicate it effectively.
"You spoke MY language, not the language of a text book. Watching your brain make connections that I hadn't ever even considered, jarred my brain out of the box, even if for just an afternoon."
Barbara Campagnola
Marketing, Stirling Technology, Inc.
Creator and former-owner of 7 Sauces Restaurant
Executive Director, The Paper Circle, Nelsonville, OH
Director, "Circle Round the Square" Summer Arts Program


"Just when you think you know everything about marketing, Jim shows you some new insights. The most important thing you can do is to make sure that you incorporate what Jim says into your establishment. His strategies and marketing techniques have been very rewarding."
Douglas Eveland, Manager
Taco John's, Athens


"My experience with Jim Murray has helped me to clarify the marketing needs of my business. Jim gave a great deal of thought to my particular situation and was able to offer insightful suggestions. He conveyed a lot of information clearly, in fairly short periods of time. He was knowledgeable and creative in his approach, offering lots of innovative marketing ideas that would suit my business needs and still consider my time constraints.
"No problem was insurmountable. I came away from sessions feeling charged and inspired to act. Knowing Jim has also been great because he has been available for questions via email or phone. I never felt that Jim was just doing his job: he was sincerely interested in helping me improve my business. Jim's marketing ideas and support have provided incentive to help me move forward."
Kim Gregg
The Dotty Baker


"It is difficult to convince both the board and staff of a mission-driven non-profit like Planned Parenthood that we have to aggressively market our services in order to survive. I invited Jim Murray to help us look at ways we could better market our services and make our story and services better known. His ideas were both creative and practical and we are in the process of implementing many of the things he suggested. Jim was able to help us think about marketing in some entirely new ways that are appropriate for our particular situation."
Mary Anne Flournoy, Former Board Chair
Planned Parenthood of Southeast Ohio
Co-Founder The Sugar Bush Foundation


"Jim was very positive and practical in all of his marketing suggestions. He really seemed to care about the work that I was currently doing as well as being invested in helping me to see all of the future possibilities! I have already implemented a number of his ideas, which have already had amazing results!"
Kris Kumfer
Certified Pilates Instructor
AthensWestSidePilates.com
Athens, Ohio


"I would like to compliment you on your recent marketing seminar. The discussion and especially the suggestions and ideas you generated on my behalf were practical and, more importantly, do-able. I would be very interested in attending another seminar you might offer. Your contributions are valuable and practical. They certainly are not textbook-ish."
Jim Lochary
Hocking Valley Stoves and Fireplaces

"

As a graduate of the Ohio University School of Music, I found myself academically prepared for my profession but totally naive as to how to "market" myself for the marketplace. Had I had exposure to some of Jim Murray's packaging innovations, I am confident that my career would have had a jump start in any direction I might have chosen. Since meeting Jim and his "ideas," my horizons have broadened beyond my wildest imagination and I hope others will have the opportunity to benefit from his insightful experience in marketing."
Gay Dalzell
Music Therapist;
Professional vocalist,
The Local Girls
Athens, Ohio


"Not enough can be said regarding Jim Murray's abilities as a marketing consultant.
"His ease of skill is outstanding, but more important to me is the way he describes his marketing theories and ideas in a way that is easy for me to digest and to understand. Better yet, sessions with Jim produce immediate results, he literally spells out ideas that I can put to work right away, that always either increase my business' profits or reduce expenses, or both!
"Jim has been an essential marketing advisor to me in my various roles as Marketing Coordinator for the Casa Nueva Restaurant in Athens, and Marketing Director for the Fur Peace Ranch Guitar Camp in Meigs County.
"He has guided me through the quagmire of developing business plans, marketing budgets, food labels, human resource issues, idea generation, Internet commerce applications, staff training and more. There is literally nothing in your business that Jim cannot be of some type of assistance. I cannot say enough about how Jim Murray is one of our area's true treasures, as well as being one heck of a nice guy.
"I stand behind my remarks so firmly, that I invite you to call me if you need more of a specific recommendation."
I can be reached at
740-594-2192
or by email at roman@edenmarketing.com
Roman Warmke, Owner
EdenMarketing.com

NOTE: The testimonials on these pages were written by the individuals indicated. Organization or company names are used for identifying purposes only. In some cases, the individual may no longer be affiliated with the identifying organization.